Van Builds
At Laser + Grain our mission is to design unique and sustainable fixtures and fittings suited to vanlife. We focus on creating products that are functional, eco-friendly, customisable and beautiful.

12V Switch Panels
Looking for an alternative to plastic 12V switch panels? We make them! These laser engraved switch panels are made from sustainably sourced 3 mm Birch ply . The switch panels are fully customisable in terms of size, switch/monitor holes, text and logo's.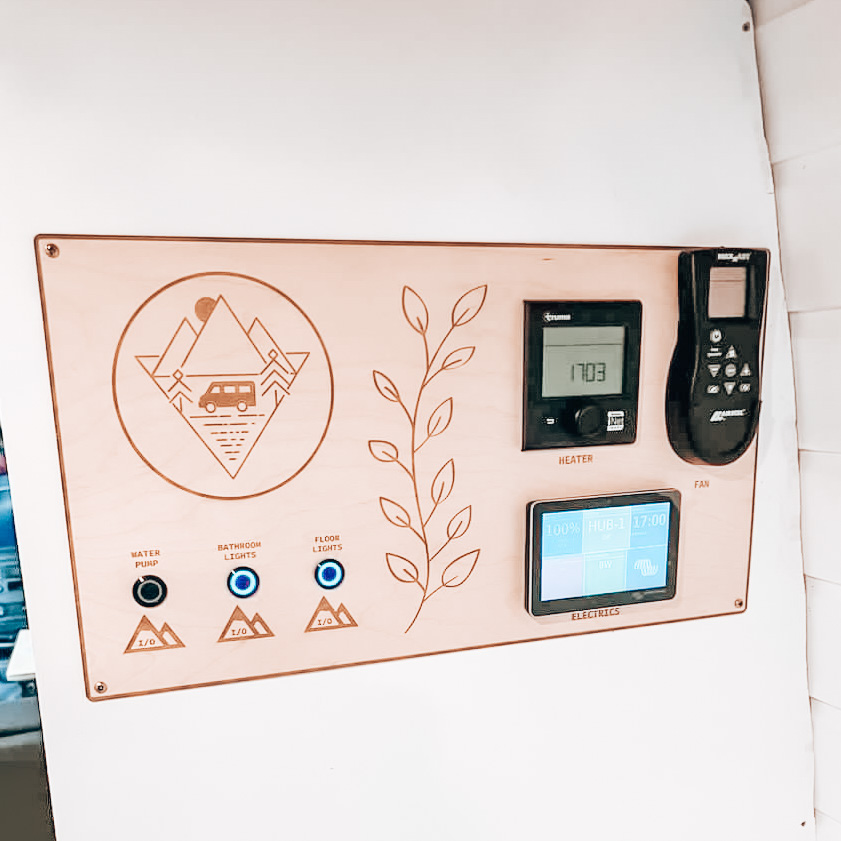 Decorative Panels and rooflight / vent frames
Our beautiful decorative fretwork turns rooflights, vents, cupboard doors, surfaces and awkward spaces into talking points! Designed with van and boat life in mind, these are cut from FSC registered Birch ply, and are extremely lightweight and fully customisable to meet your size requirements.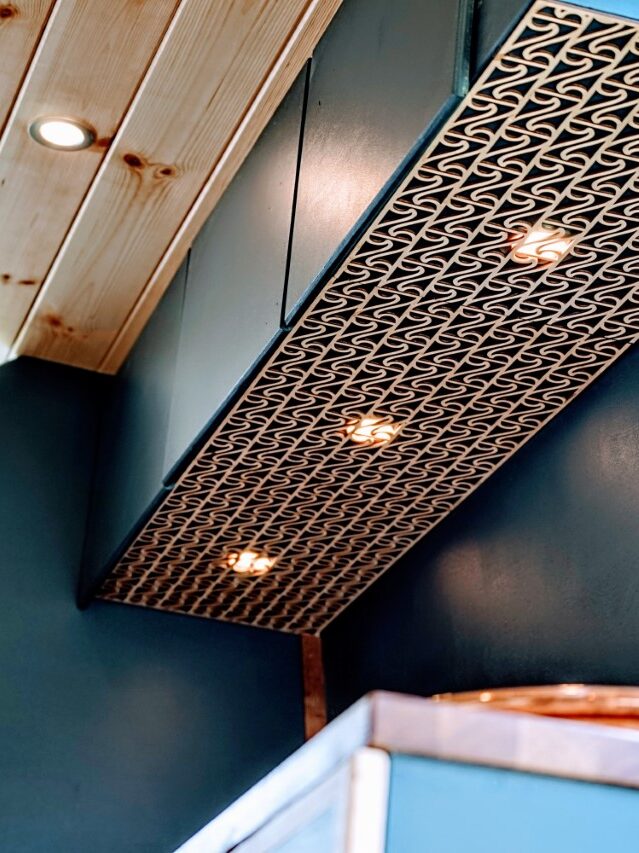 Interior Van Branding
Get your vans recognised on the road!
So, you've built another beautiful van… many people will admire it and wonder who converted it. We want to make sure they find out! Our bespoke logo plaques and switchplates will make your vans instantly recognisable, and ultimately, attract future customers.
Van Converter Merchandising
Our range of wooden merchandise is made with van converters in mind – they make ideal gifts or add on sales for your customers and are a great way to communicate your brand to an even wider audience! Products include logo enamel mugs, bottle openers, fridge magnets, coasters, rear view decorations, clocks, tide clocks and key rings.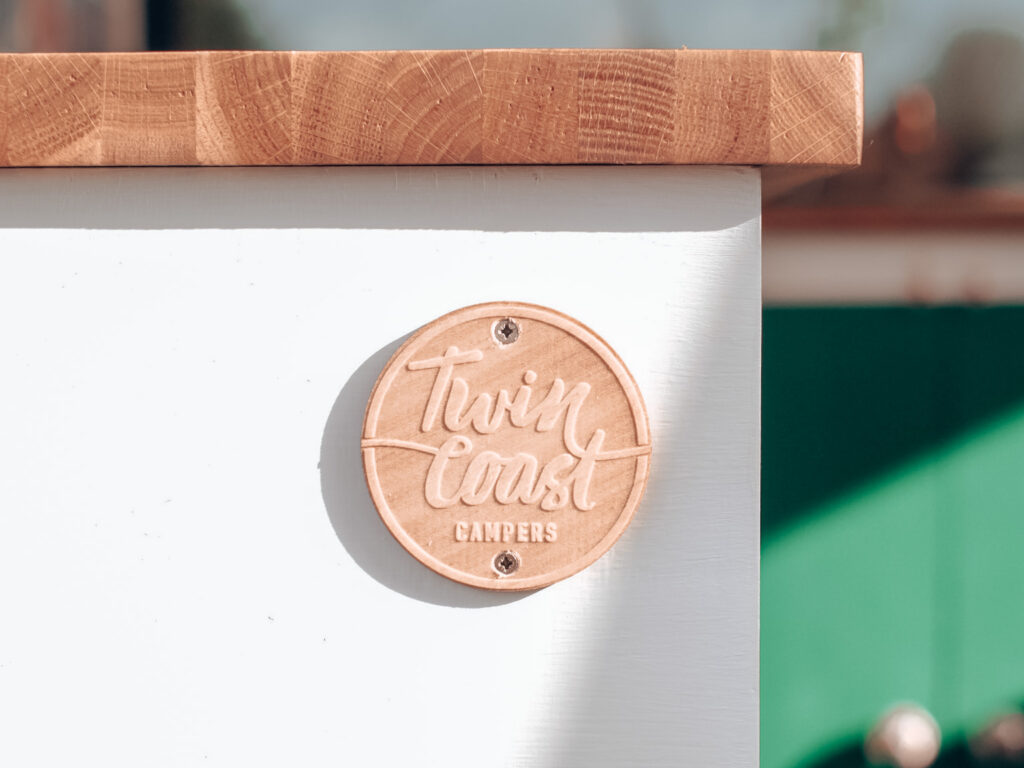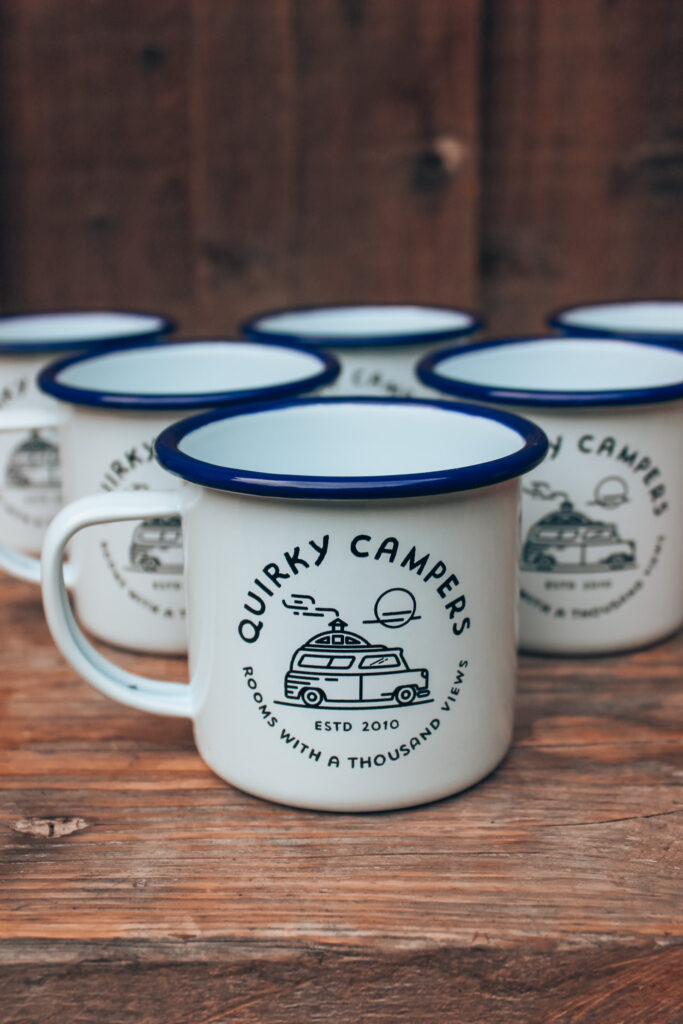 "Just want to say we are absolutely thrilled with our signs and love the little key ring too. Thank you so much. Brain is now brimming with ideas for other things to order from you."
Izzy.
"The fridge waves are a huge success for us and we will definitely be ordering more in the future so thank you for making it happen."
Jack.
"We received our panel yesterday and are so pleased with it, thank you so much!"
Paige.