Want to see our pieces in real life?
Come and see us at the festivals and markets below.
St Thomas Winter Market – 18th November 2023
The Old Church Yard, St Thomas 12 – 4 pm
We love this market! The local community really comes out and they had loads of lovely stalls, food and entertainment last year. Well worth the visit!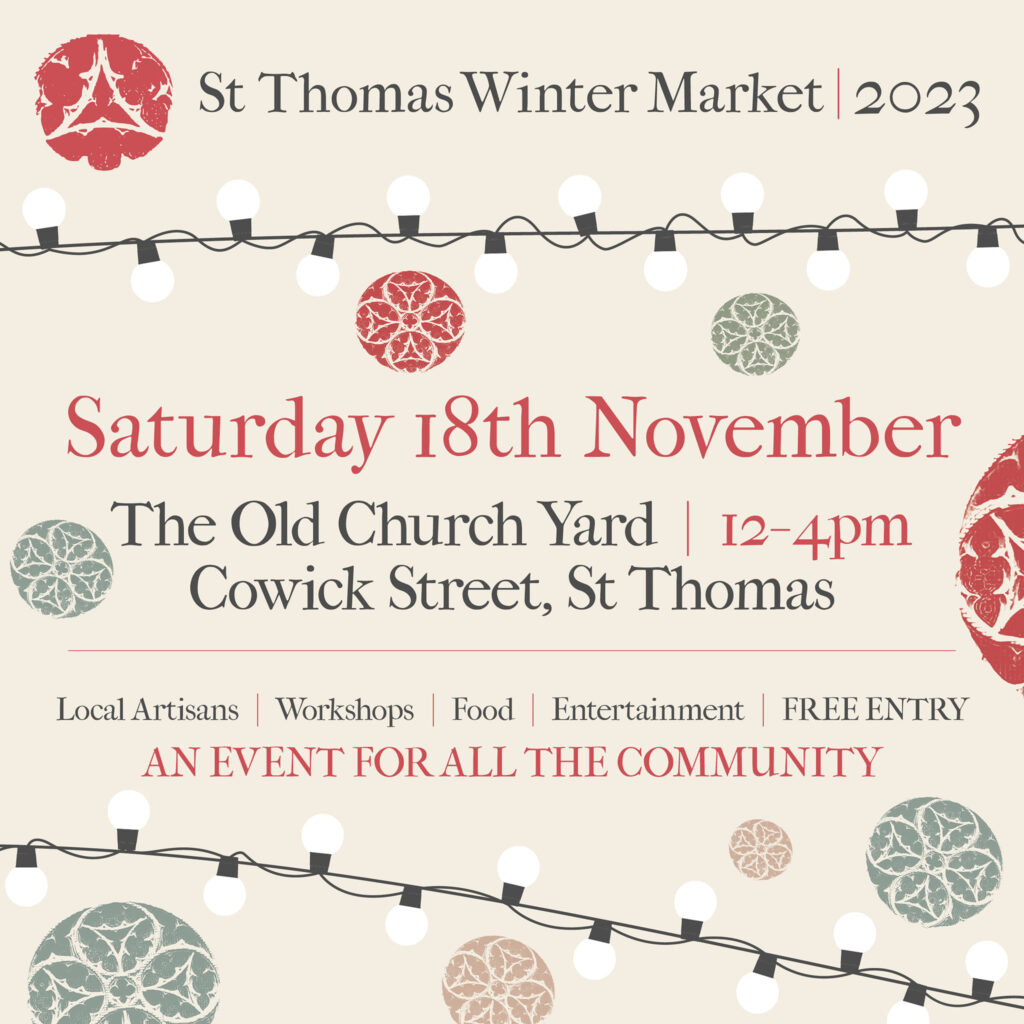 Fore Street Flea "Frosty Festive Edition" – Sunday 19th November 2023
Fore St, Exeter, 12 – 4pm
Loads of fun and independent traders in Exeter's West Quarter, with lots of the local shops spilling out onto the streets, too. A great way to spend a Sunday getting to know what indie Exeter has to offer.
Village Makers Market – Saturday, 25th November 2023
Broadhempston Village Hall, 11am – 5pm
Our second consecutive year at this lovely market! The organisers put in a lot of hard work to curate a wonderful space full of attracts some amazing Devon makers.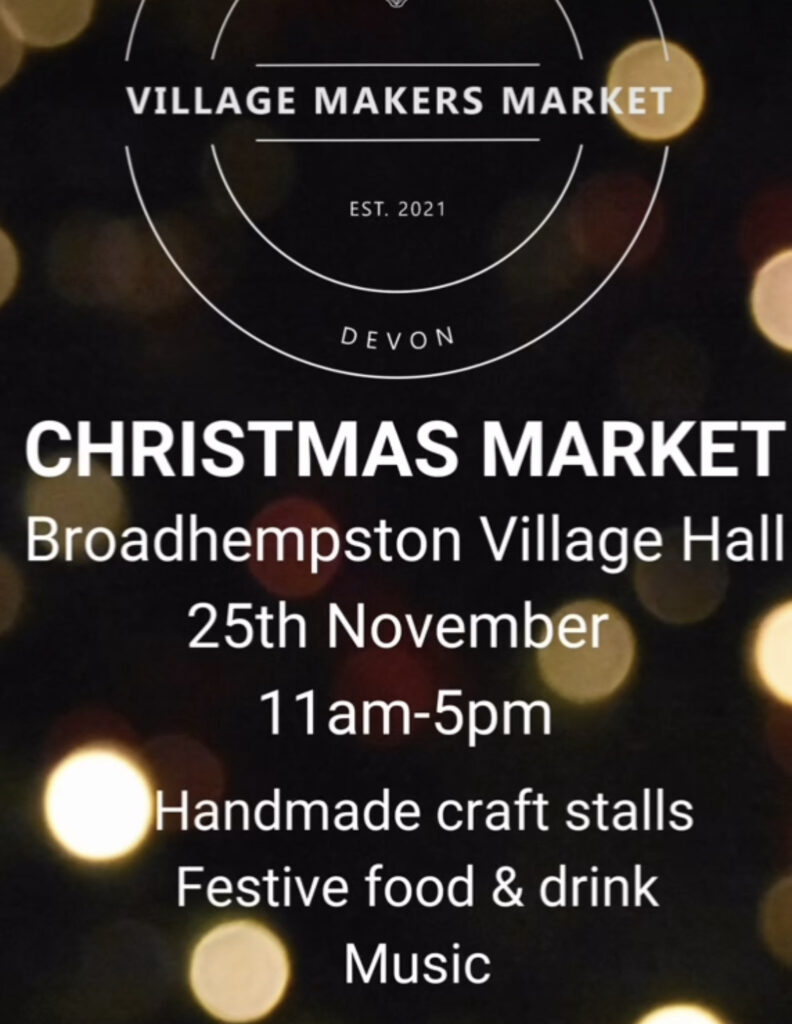 Kingsbridge Celebrates Christmas – Saturday 2nd December 2023
Fore St, Kingsbridge
A new one for us, but just 20 minutes down the road, we couldn't resist the chance to get involved in this community event for the whole family!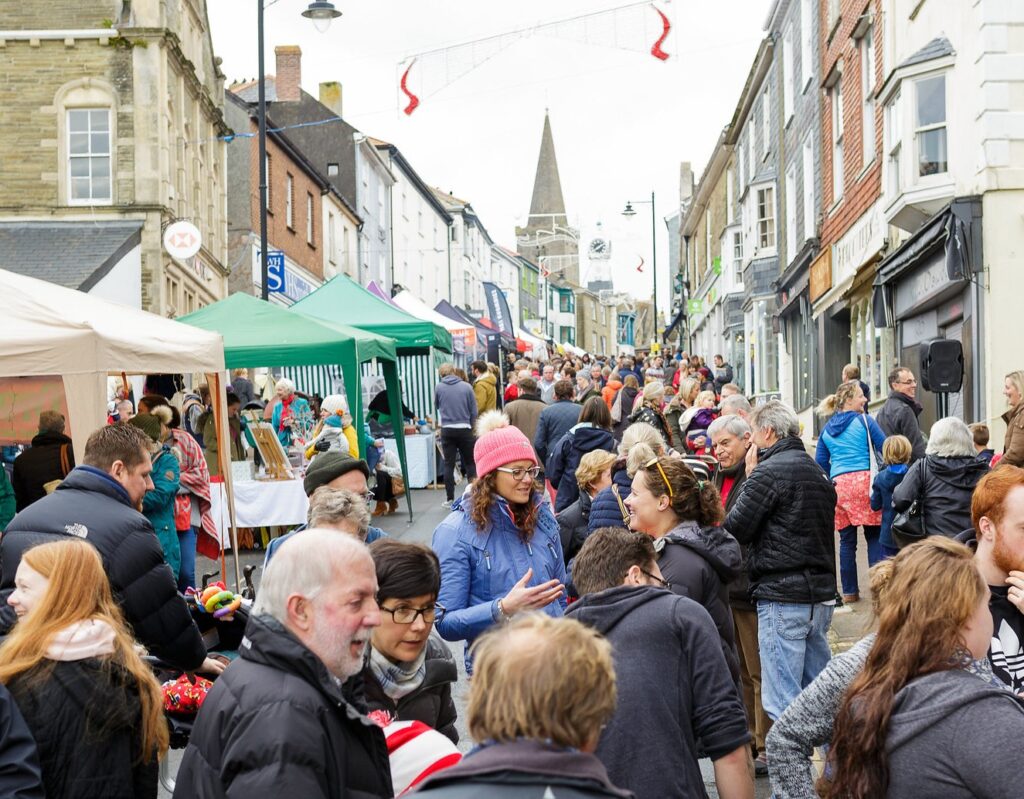 Native Makers – Saturday 9th and Sunday 10th December 2023
Ocean Studios, Royal William Yard, Plymouth
Over 40 different makers, across 4 spaces, within the beautiful Ocean Studios! We have only heard good things about the quality of the goods available at this market, so we're looking forward to having a browse ourselves!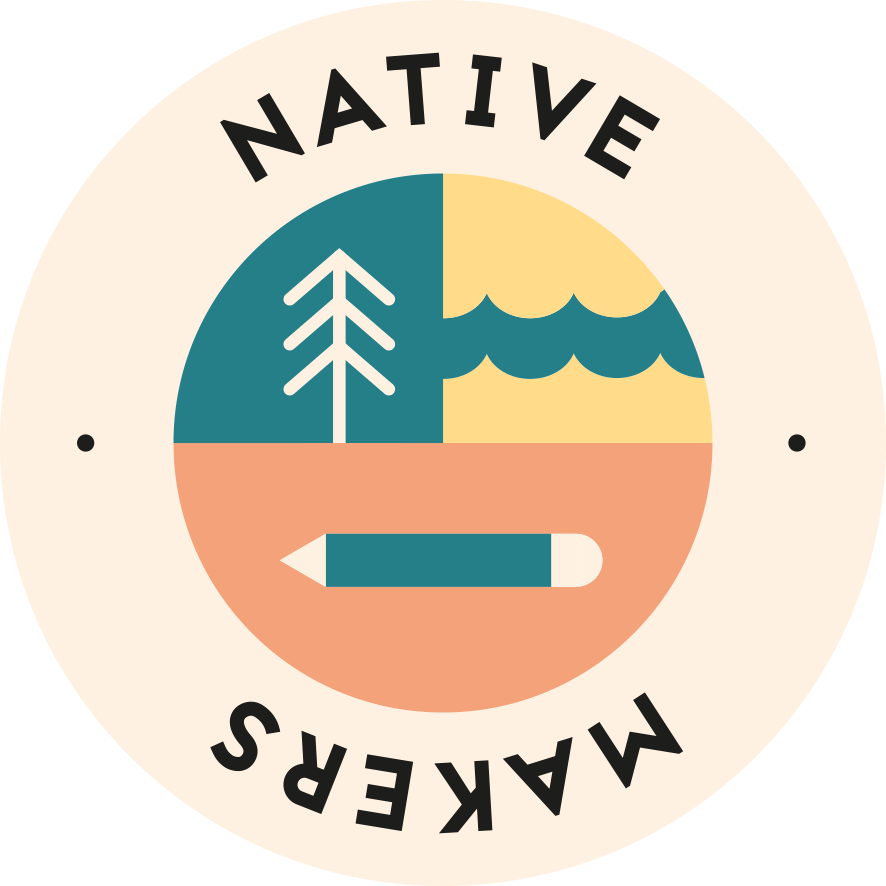 Outline x Totnes Late Night Shopping – Christmas Makers Market at the Mansion
Tuesday 12th December, Old School Hall at The Mansion House, Totnes, 3pm-8.30pm
Another proper local one for us and a chance to take part in the incredible annual Christmas Night Markets in Totnes. A firm fixture for your festive calendar – Totnes will be vibrant and packed full of local makers and delicious food.