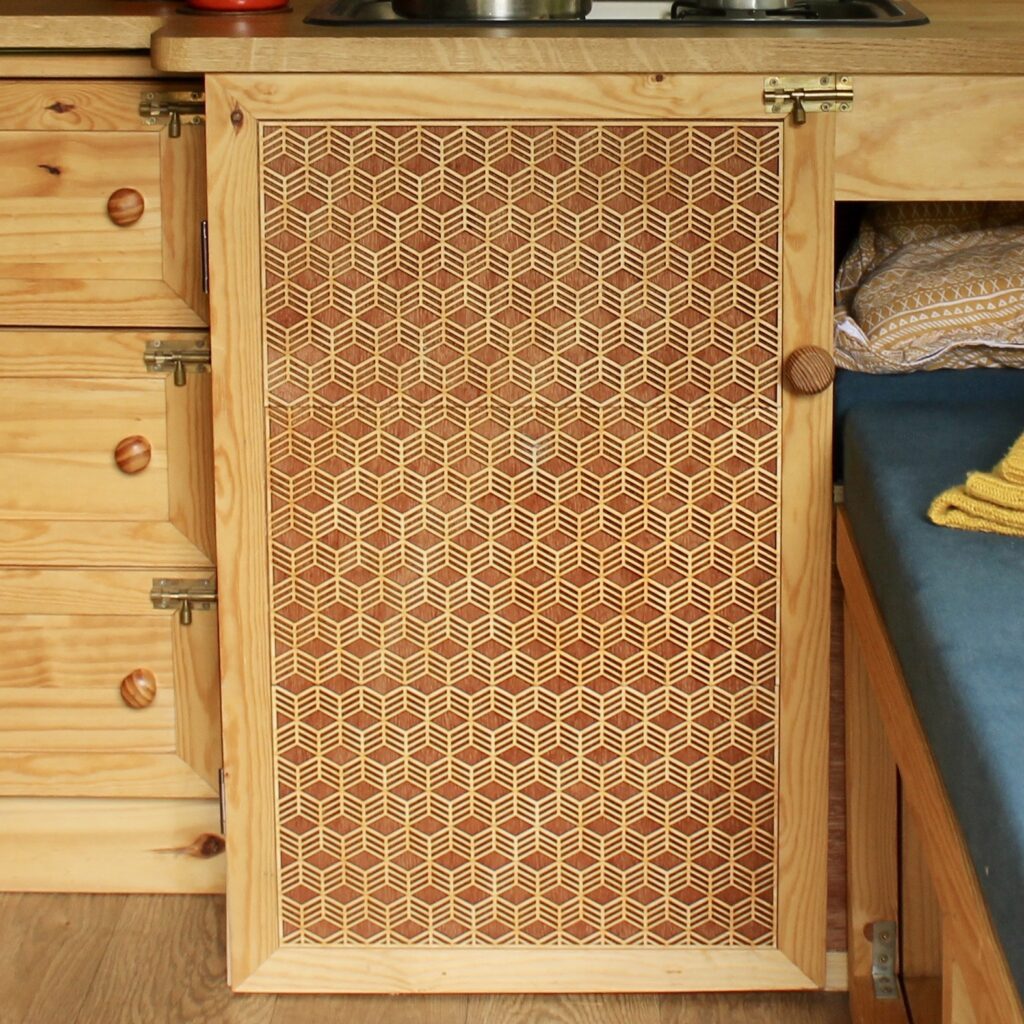 Designed with van and boat life in mind, this fretwork panel is cut from FSC registered Birch ply. It is extremely lightweight, and fully customisable to meet your size requirements.
Made to measure and available in 3 mm or 4 mm thickness. The 3 mm panel is designed to be attached to pre-existing cupboard doors/surfaces using your favourite adhesive. While the 4 mm panel can be used stand-alone within your door frame, producing an open fretwork finish, and increasing airflow. The 4 mm panel is not suitable for cupboards with heavy, unstable loads.
To protect the delicate details in transit, the panels will be provided in sections which can be seamlessly lined up when you come to fit them to your cupboard doors.
Have something else that you would like to use our fretwork for? Please get in touch, we'd love to make it work for you.
Geometric Fretwork Panel
Made to measure stylish geometric pattern fretwork panel to turn your camper van, boat or tiny home cupboard doors or surfaces into a talking point!
Our pricing structure is dependent on your specific size requirements.
As an example:
150 x 150 mm = £ 10.00
600 x 600 mm = £ 50.00
Please enter your exact dimensions in the boxes below and we will send you quote that matches your exact needs.
---