Fixtures and Fittings
At Laser + Grain our mission is to design unique and sustainable fixtures and fittings suited to vanlife. We focus on creating products that are functional, eco-friendly, customisable and beautiful.
---
Cupboard door and drawer knobs
Our solid oak engraved knobs are a beautiful and sustainable way to add a unique touch to drawers and cupboards. With designs by the amazingly talented Rebecca from Redhandhenna and knobs sourced from the wonderful creatives at Fig&Oak Design, these door knobs are a stunning addition to any home.
Want your logo engraved on our door knobs? No problem, get in touch!
---
Fretwork Panels
Our beautiful fretwork panels turn cupboard doors into talking points! Designed with van and boat life in mind, the panels are cut from FSC registered Birch ply, and are extremely lightweight and fully customisable to meet your size requirements.
Have something else that you would like to use the fretwork for? Please get in touch, we'd love to make it work for you. More designs coming soon…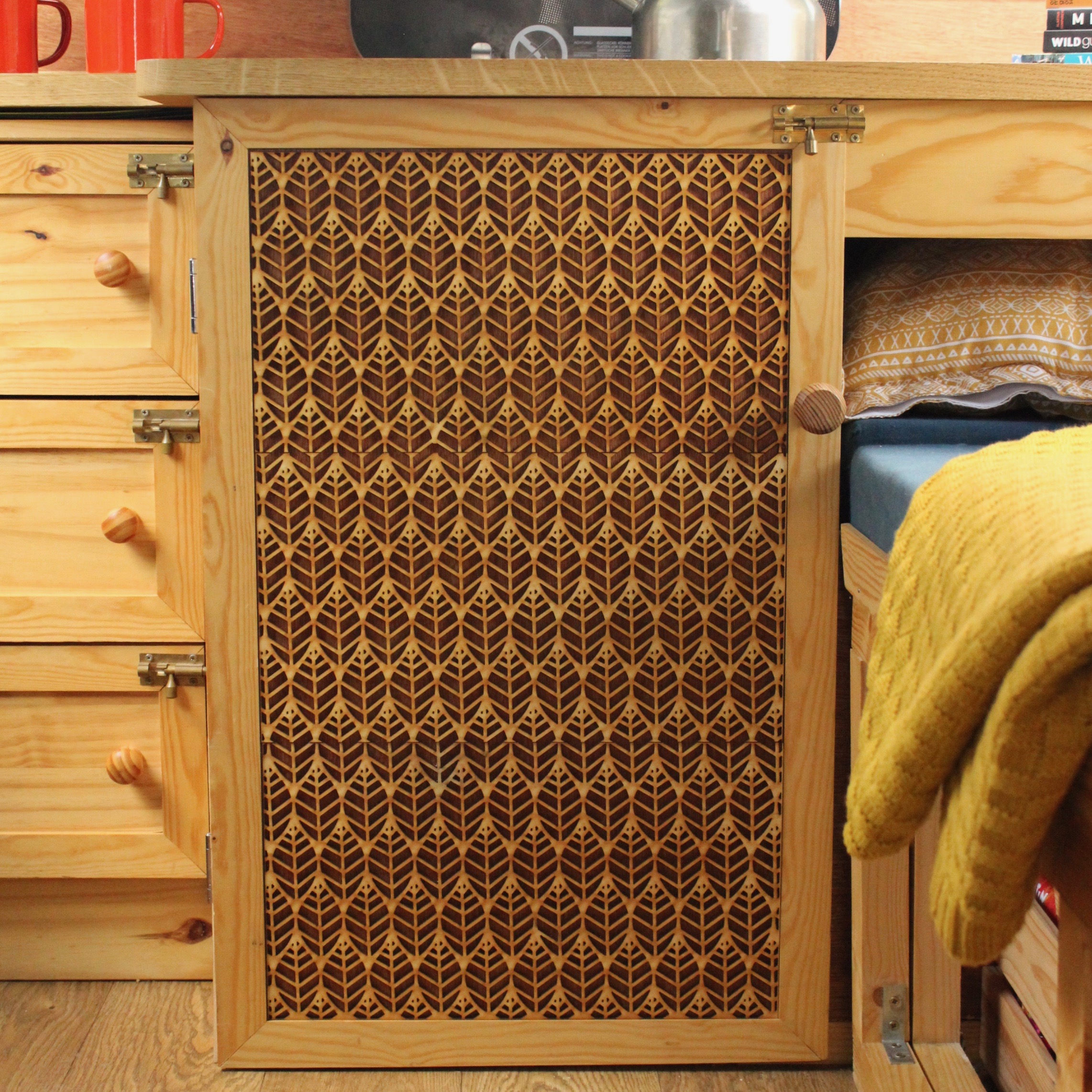 Leaf
Fretwork Panel
From £ 10.00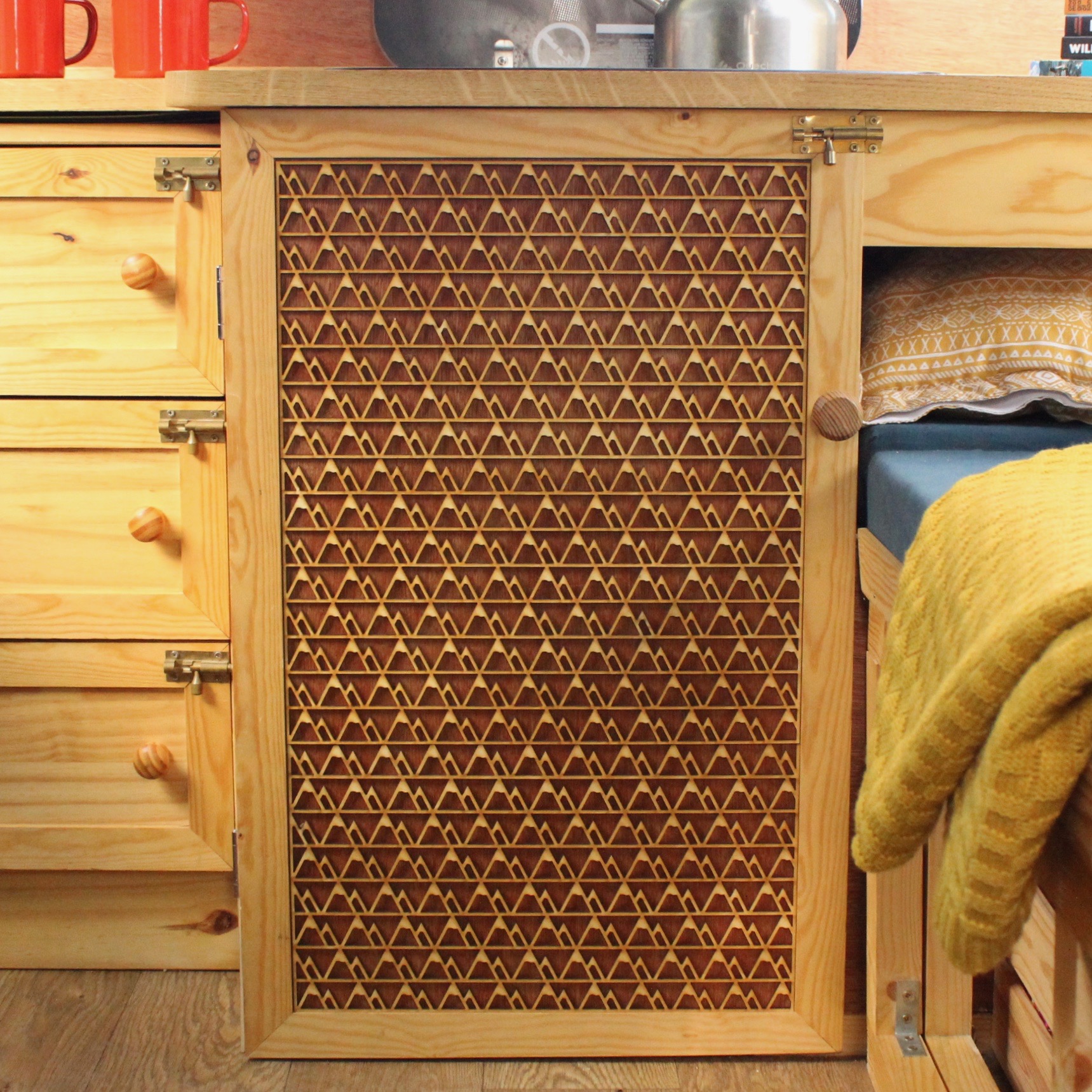 Mountain
Fretwork Panel
From £ 10.00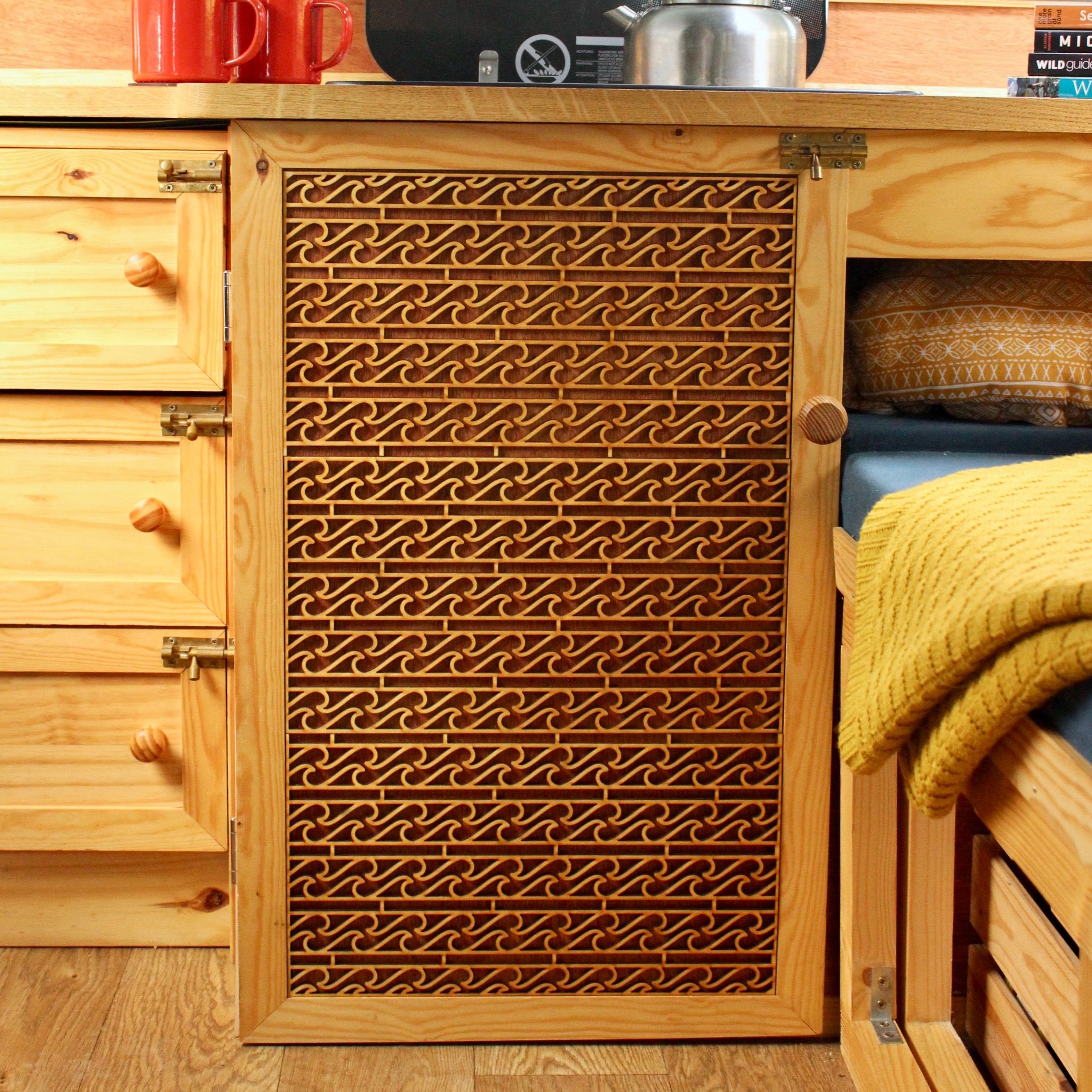 Wave
Fretwork Panel
From £ 10.00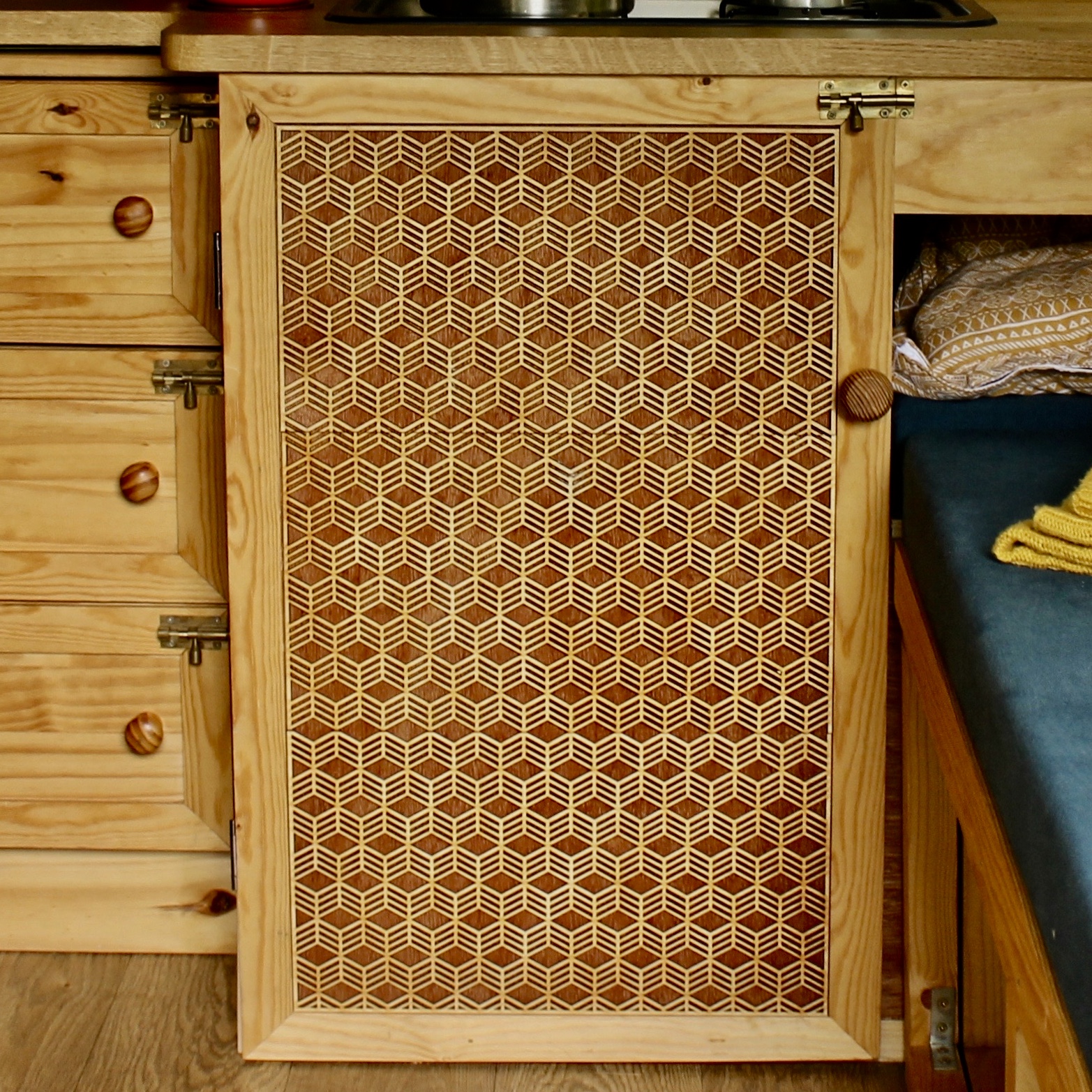 Geometric Fretwork Panel
From £ 10.00
---
12V Switch Panels and Plates
Looking for an alternative to plastic 12V switch panels and plates? We make them! These laser engraved switch panels are made from sustainably sourced 3 mm Birch ply and can be supplied with or without switches. The switch panels are fully customisable in terms of size, number of switches, switch type and text. So, if you like the look of these but they don't meet your exact specifications, please get in touch!
12V Switch Panels (including switches)
12V Switch Plates (not including switches)
---